So, one of my family's favorite memories when we go to Disney is the Character Greetings, whether that's in a dining situation or just in the parks. When you meet the characters (even the ones who shouldn't be able to write), you can get them sign an autograph book. Disney offers these at almost every gift shop and merchandise outlet in the parks, as well as on Disney.com. They are a great option for first timers, or if you don't do anything fancy (like I'll explain below) for your autographs.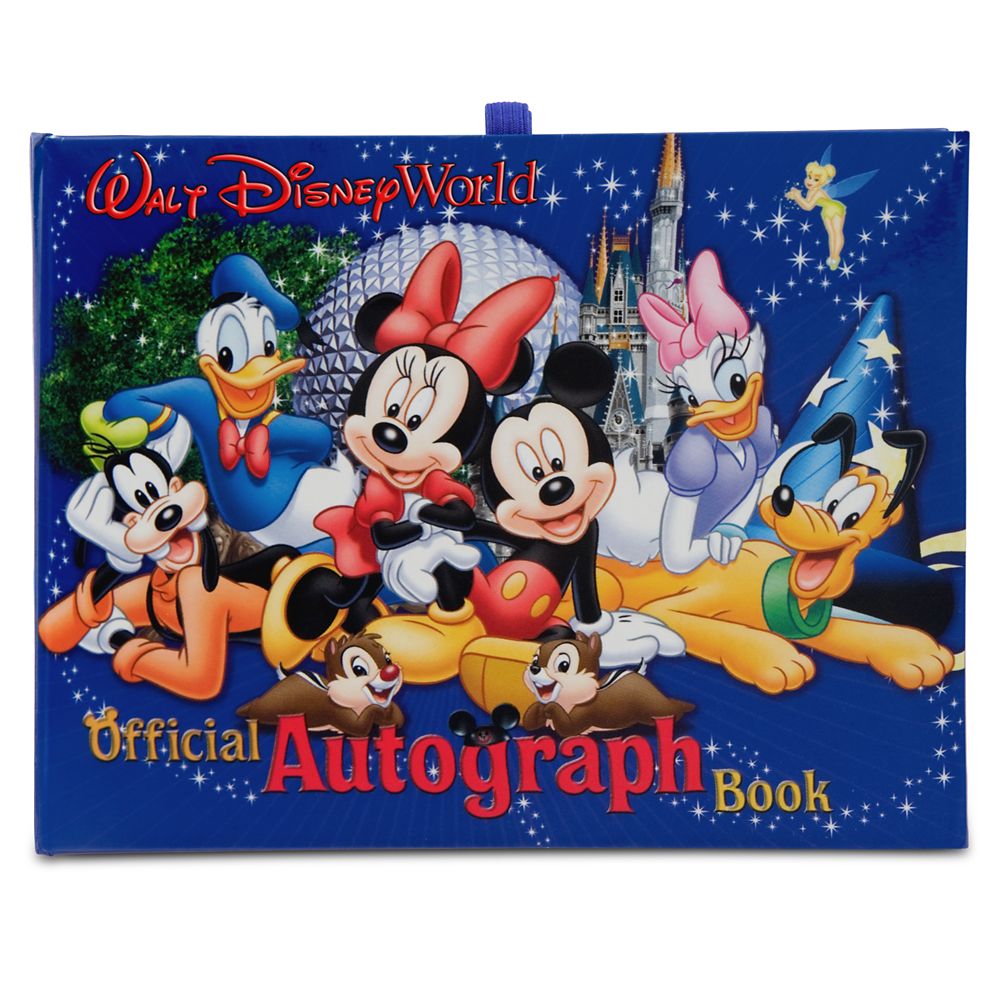 Autograph Book from www.Disney.com
This example is direct from the Disney merchandise site on Disney.com. It contains blank paper pages with a photo pocket in the front cover so you can place a picture of the trip after you get home. It also has an elastic loop for holding the pen (which you can also get on Disney.com or in the parks). This is about as basic as you get, but it will definitely do the job fine for wanting the autographs of your favorite characters.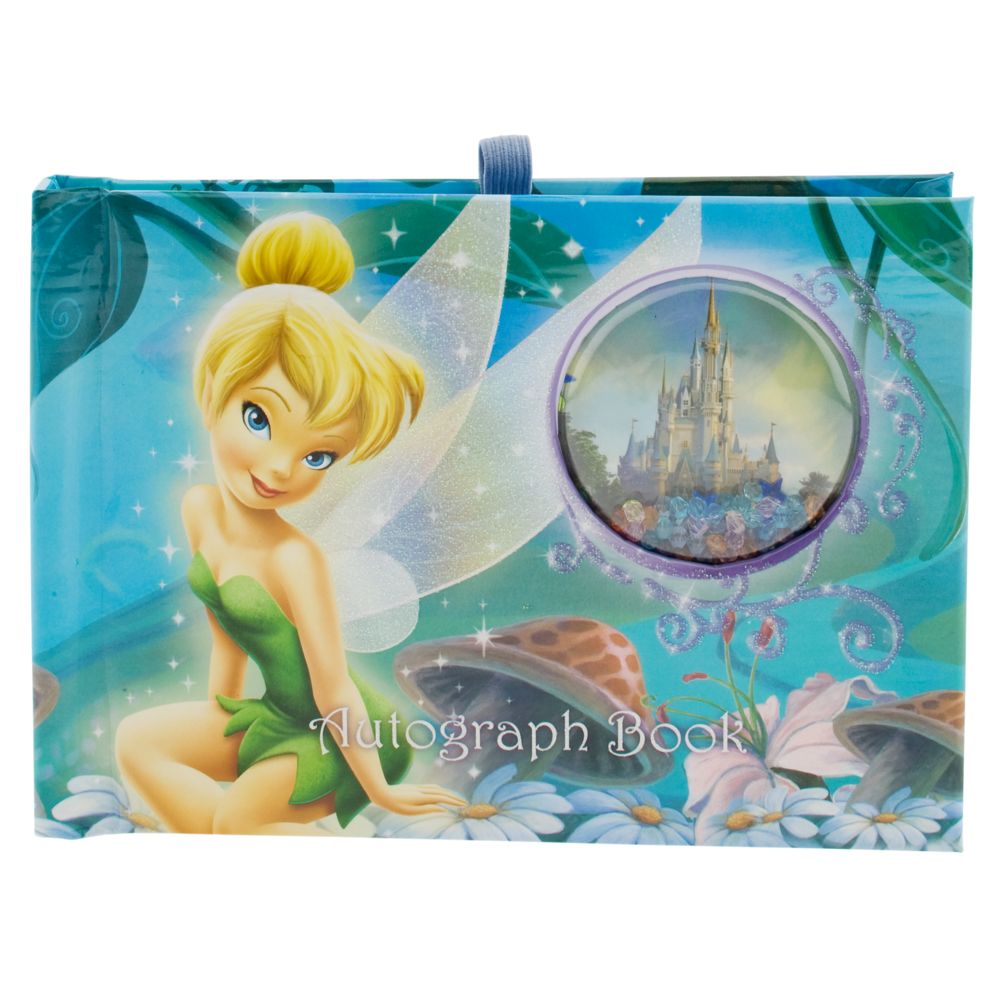 Photo and Autograph Book
This particular example combines the ability to get signatures, as well as putting pictures of each character in the book. For example, if you meet Tinkerbell, and you get her to sign on a blank page, when you get home (assuming you've taken my advice and gotten the PhotoPass!), you can then print out a photo of your little prince or princess meeting Tink and place it in the protective pocket, opposite her signature. I like this option because you can get the connection from each signature to each character. If you wanna take it to a different level, our little one actually began to read by associating the picture with the signature and sounding out the letters. Always find those teachable moments, right? :)
Now, if you are the creative type, or even if you're not and you're just into creating the most magic you can out of your trip, you can make your own. There are plenty of ways to do this, from basic decorated spiral notebooks to elaborate scrapbooks containing Disney related graphics and fonts. Our favorite thing to do is to make an actual book out of the photos from our previous trip. We have to credit our friends Matt and Melissa for turning us on to this idea. We use any one of the online photobook companies (i.e. Artcow, Mixbook, etc.) and actually create our own books. You can also make them in local places (I know that Costco does great photo books). Also, search for coupons on places like CouponDiva and Coupons.com for those online sources. We use pictures from previous trips, add captions, graphics, and other visual aids, and then place a blank page opposite the picture for the autograph. If there are characters you've not met yet, go ahead and create a page for them anyway, with graphics and fonts, leaving the blank page.
Having this type of book does a few things for you and your magic creation. First, it puts the great memories from the previous trips on your mind every time you look through them. Second, you form a connection to the characters immediately. If I may share a few stories here...our friends Matt and Melissa have given their custom books to "real" characters (not in full costume with heads) and they've looked through the books and found their friends, and sometimes even themselves! We had a Tinkerbell find herself (we happened to meet the same person twice) so she actually had a conversation with our little princess about how much she's grown, and has she been good. One time, we were meeting Chip and Dale and Chip refused to give the book back until he finished looking through it. He actually gave my wife "The Hand"...you know..."Talk to the Hand?...until he was finished. Those memories are absolutely priceless and have made for some great magic long after we completed the trip.
It's completely up to you whether or not you get the autographs. They are certainly not unique, not high in monetary value, but the pricelessness of the memories outweighs any uniqueness that can be offered from other traditional autographs (i.e. sports stars, movie stars, vintage autographs, etc.). As I'm fond of saying, take the time to do a bit of research. The Disney autograph books are less expensive if you purchase them prior to your trip. The custom books generally take 5-10 weeks to produce, so proper planning is important. I promise...the memories of meeting your favorite character, from Mickey to Minnie, or Goofy to Mater, will be one of the longest lasting memories your prince or princess will have for their entire life!
Until next time, Have a Magical Day, and Always be looking for your Enchantment Destination!
-Jason